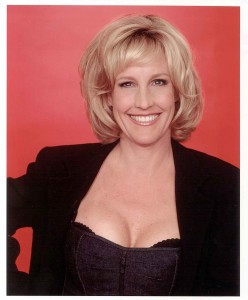 Erin Brockovic, l'attivista ambientalista americana  ex impiegata legale e creatrice di class-action vincenti, prepara il seguito. Contro l'inquinamento Erin è di nuovo in pista. L'articolo dell'Independent del 14.11.2010:
Erin Brockovich prepares for a real-life sequel
Her campaign became a Hollywood hit. Now the same pollution is back – and so is she
By David Usborne, US Editor  Tuesday, 16 November 2010
The film version ended well enough – chased down by the unlikely crusader Erin Brockovich, played by Julia Roberts, the giant California power company PG&E settled with residents in the high desert town of Hinkley over claims it had poisoned their water supply and exposed them to life-threatening illnesses.
Regrettably, a sequel may now have to be ordered. Thirteen years after the company paid $333m (£207m) to settle the class-action suit against it spearheaded by Ms Brockovich, the silent scourge in the soil may be back.
A large plume of water laced with the offending hexavalent chromium, or chromium 6, has been found spreading beyond an agreed containment boundary and towards residents' homes. Among those voicing their concern is Ms Brockovich herself, who, since the settlement with 600 Hinkley residents and the box-office success of the 2000 Oscar-winning film that bore her name, has run a legal and consulting business assisting in similar kinds of David-and-Goliath suits all over the country.
"Once again, this is a community of sitting ducks," she told the Los Angeles Times. "I'll be out there soon to help encourage people to get the word out, to start knocking on doors and examining water and soil test results. Then we'll decide how to proceed."
She added the 1997 settlement means PG&E should automatically be taking care of the plume. "But I'm not holding my breath."
"The plume is migrating, and this is a violation of the clean-up order," said Carmela Gonzalez, one of many residents who spoke up after state water regulators last week ordered PG&E to step up monitoring of groundwater quality. "It is outrageous that this has been allowed to continue. People are fed up."
Hinkley's woes date back to 1951 when the power company started using the chromium to combat corrosion in a nearby plant. Water polluted with the isotope was placed in unlined ponds and allowed eventually to seep into groundwater that feeds private wells. In the lawsuit, plaintiffs claimed it was responsible for elevated numbers of cases of breast and stomach cancer and other serious conditions.
Today, the company is not denying the growth of the new plume which is about 2 and a half miles long and a mile wide, or its breach of the agreed containment limits.
Chromium is also showing up in a deeper aquifer that was meant to be shielded by a layer of thick clay. But PG&E is not conceding that recent readings of higher-than-normal chromium levels in some nearby domestic wells are connected to it.
"These concentrations remain within the realms of naturally occurring background concentrations," Robert Doss, the company's chief engineer contended. "There is no way to determine whether our plume is having an impact or not."
Such words are barely reassuring. "It's happening again, and it's scaring the daylights out of us," notes Lillie Stone whose well recently showed levels of chromium 700 per cent higher than a year ago.
She has asked the power company to buy her and her husband's house so they can move, without success.
The local water board meanwhile says it is chasing PG&E for failing properly to contain the tainted water and told the Los Angeles Times that it is considering penalties against it.
"We have the authority to impose fines of up to $5,000 per day for each day the plume exists outside of the boundary set in 2008," said Lauri Kemper of the Lahontan Regional Water Quality Control Board.
The water authority admits much remains unknown about how big a threat the plume presents. But its worry is clear. "This is really the first time we've seen chromium in the lower aquifer," Ms Kemper said.
"We don't have information yet that says it's reaching people's drinking wells, but there's an increased risk it can be sucked into them."